We've got three great events coming up that I hope might be of interest to you. The first is online so it won't matter where in the world you are, and for The Recruitment Conference 2018 you can "save the date" so you don't miss out.

Google for Jobs; Tuesday 21st August, 2pm

Next Tuesday everyone can join us for the live chat show I'm doing with the infamous AND notorious Chad Sowash on Google for Jobs - What Recruitment Needs to Know. There are only 200 seats available, so if you want to watch it live or on replay you'll need to register.

Inspire Recruitment; Wednesday 26th September, 6pm to 8.30pm


After nearly twenty years of running events in the recruitment space we've introduced a brand new learning and networking symposium; Inspire Recruitment. The key elements of the Inspire Recruitment events are the excellent networking opportunities, the fast pace of the talks, the fun nature of the get together and the opportunity for personal and professional development. We've got a really great line up of speakers and tickets are just £10 to attend. The central London venue will only take 60 attendees though so book now. If you want to get a feel for the event take a look at the montage video from June's event.
The Recruitment Conference; Wednesday 14th November

I realise this is literally months way but do get the date for the Recruitment Conference 2018 in your diary. It's our sell out event, in our unusual nightclub venue, with tracks for both in house and agency recruiters. If you want to be involved as a speaker or sponsor now is the time to get in touch. If you simply want me to remind you to buy a ticket closer to the time check out the event page and choose the "save the date" ticket. If you need a bit more information check out this video from last year's event: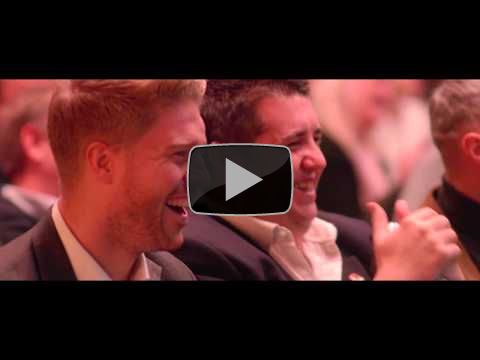 Season Two of the Rec Tech Showdown; from 13th September

Our final "event" of the year takes place over the autumn months. We'll be running a dozen online shows where I'll chat with recruitment technology providers and find out how their products and services can benefit you. Simply email me the word "showdown" to get the details of each show before they go live. Companies I'll be grilling include Fasttrack, JXT, Textkernel, ContentApp, Recruitment-Assement & eSkill and ETZ Payments. Information on Season One is here.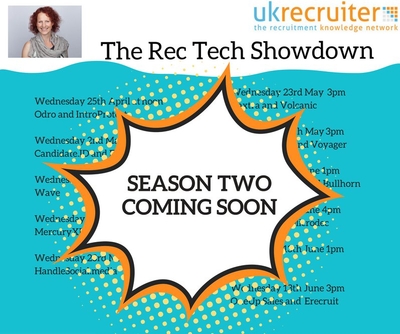 Let me know if you need any more information on any of these events.

Regards
Louise

--

Louise Triance
MD, UK Recruiter
07917 058523


Weekly LiveChat shows as part of RecruiterZone - new series of Rec Tech Showdown's starting September 13th
Join us for Inspire Recruitment on 26th September; all welcome
The Recruitment Conference November 2018 - tickets on sale now


www.ukrecruiter.co.uk (& here is our privacy policy)