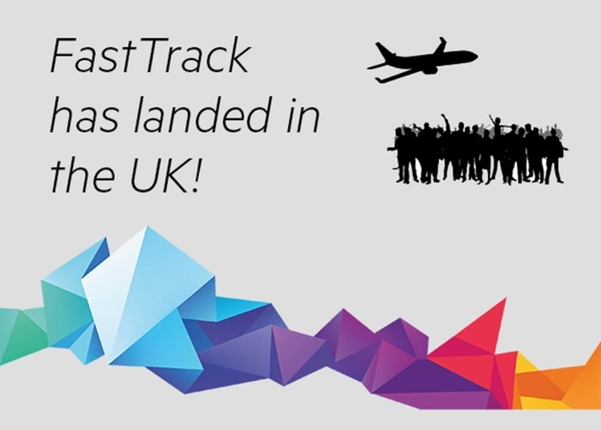 We want you to be the first to know!
FastTrack360, the business platform of choice for leading staffing organisations in Asia-Pacific, is now being launched in the UK. 


FastTrack360 is a powerful cloud based staffing solution that brings the innovation and simplicity of a single platform to more efficiently run your critical staffing processes. Plus, you can further boost your competitive advantage through rich integrations with leading CRM solutions.
FastTrack360 delivers a range of benefits including:
Finding the best talent through to direct payment of wages and automated billing of your clients; 
Consultant visibilty of placement margins;
Seamless two-way flow of data between front, middle and back office;
Automated Time, Pay, Bill processes supported by client and candidate portals; and
Proven reduction in middle & back office administration time and costs
FastTrack has been a leading provider of staffing solutions for over 24 years.  Our technology currently processes over 165 million payroll hours, or 4.4 million full time equivalents, each and every year.


Get in touch with local UK Country Manager, Stephen Blackmore, now to find out how you can get ahead of the competition.